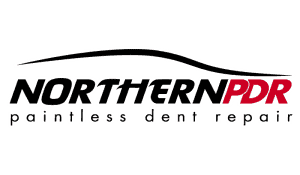 Paintless Dent Repair Watertown, NY
The fastest, most affordable, and least intrusive process for dent repair.
Paintless Dent Repair Watertown, NY
The fastest, most affordable, and least intrusive dent repair.
Why Choose Northern PDR?
Northern PDR (Paintless Dent Repair) is not a franchise. We are a locally owned business that services Northern and Central New York
You are a person to us – not a number waiting on hold. You have a name and we think you and your dents matter.
When you call – You talk to us directly. No middle man. No leading you around in circles.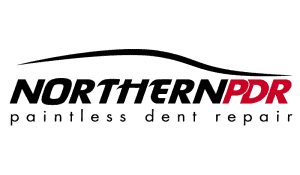 Paintless Dent Repair and Dent Removal
PDR stands for Paintless Dent Repair. It involves a process of precise pushes on the dented metal. Although PDR has been around for awhile now but is not always thought of when an accident or a storm occurs. Because of this many people settle on sub-par servies which can wreck the factory finish on your vehicle.
Our Process For Paintless Dent Repair and Dent Removal
With over 16 year working in the Central and Northern New York areas, I have had the responsibility of taking care of and servicing many dealerships, body shops, car auctions, and rental companies. Some people think the process is as simple as "popping" the dent out. However, I actually work using specialized hand tools to manipulate and work the metal back to its original state. As a result your factory finish intact. I love what I do and I take pride in it!
Erick Davidson
"I have worked with many Dent Repair companies throughout my 20 years in the automotive business, and I would recommend Northern PDR and Luke Lasell over all of them. His attention to detail, responsiveness to requests and overall professionalism is unmatched in the Central NY Area… including public and private PDR companies. Not only do we use him for all of our dealership retail inventory, but we recommend him to customers and friends who need quick dent repair work done to their vehicle. I have even seen him take a dent out of a refrigerator for a customer! My first and only call is always to Northern PDR."
Scott Veley
"I've had Northern PDR do a few small jobs for me very very satisfied very professional and excellent work…he's always my first call."
Charlie Caprara
"When I think of paintless dent removal, the first thing that comes to my mind is Luc Lasell. Why? For more than 15 years, I have been using Luc to service my dealerships from the smallest shopping cart dent to extreme hail damage. Luc's accountability and attention to detail come second to none."
Justin Waite
Waite Toyota has been using Lucas Lasell since 1999. Since that time, we have not had a single issue with him or his work on our vehicles. His work is impeccable and his attitude and professionalism is top notch. I would recommend Lucas and his work to anybody.
Featured Works
Below are some examples of our experts at work. Using the latest painless dent removal tools and techniques our technicians remove: Hail Damage, Dings, Dents, Creases and other forms of damage large or small with ease.
Contact
Tel: (315) 489-1551
Email: info@northernpdr.com
Office
19059 US Route 11
Watertown NY, 13601
Watertown
Carthage
Utica
Syracuse
Oswego
Fulton
Rome
Lowville